Join our team!
Outdated staffing processes are costing global healthcare £30 billion every year. You could help us change that.
We asked some of our people to share what they like about working at Lantum,
and why they're passionate about our mission.
Do something that matters
We're on a mission to transform healthcare staffing and you can be a part of it! Many healthcare organisations have inefficient, unsustainable and costly staffing processes, and for those who work in healthcare these can be stressful and time-consuming.
We're big enough to give you great opportunities, but still small enough that you'll make a personal impact. Not just within the company, but on our mission too.
Grow and learn
Our business is growing and so can you!
At Lantum, you'll be given the time and encouragement to grow and learn in your career, with access to great mentors who can help unlock your potential.
Work collaboratively
Our team is filled with smart, dedicated people and we're proud of our supportive team culture.
Here you'll have the chance to work in our diverse, cross-disciplinary teams, giving you the chance to learn new skills and solve problems creatively.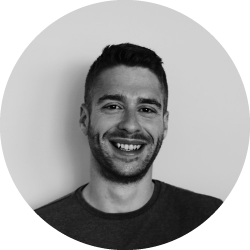 Nacho, Senior Software Engineer
"Would I recommend working here? Absolutely! For the culture, people and opportunities for personal development. Our mission has a positive impact on society, we're efficient as a company and our work is constantly well done. We care about what we do and the way we do it."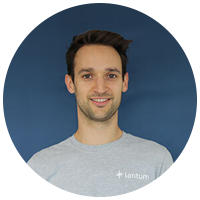 Simon, Customer Success Team Lead
"Unlike some jobs, here it feels like you're doing something with value that is enduring, with a positive impact. There are some days where you're a bit tired, but thinking about the mission makes those days easier. And snacks too!"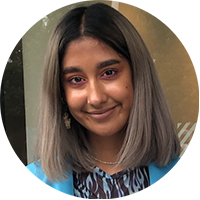 Kirandeep, Events Manager
"I love working at Lantum because the company mission to help the NHS is so worthwhile. The company values align strongly with mine – and the culture is also a lot of fun! It is a very motivating environment."
We reward hard work. That's why we offer…

Health Shield
A cashback plan for dental, optical & physiotherapy costs, plus access to a Virtual GP Surgery.

Pension
We have a company pension scheme and match contributions up to 4%.

25 days leave + your birthday off
Because, let's face it, the office isn't usually where you want to be on your birthday.

Cycle to work scheme
We help you save money and spread the cost on a new bike and accessories, so you can do your bit for the environment.

Friday team drinks on us
An office institution, our Friday team drinks are a chance to unwind and have a good chat at the end of the week.

Quarterly socials
From hackathons to three-legged races, our socials rank high on staff picks for memorable work moments.
More than me
#LantumValues
Our goals are too big to achieve on our own, so we have to pull together, rely on each other and collaborate. It's more fun that way.
Care a lot
#LantumValues
Doing the right thing is not optional (even when no one is watching). We care a lot about each other, our users and the NHS. We hold each other to the highest standards and earn our reputation every day.
See it thru
#LantumValues
Excellence isn't a skill, it's a habit. We take pride in planning and executing all types of work. Even the small, unspectacular things we do spectacularly well, day in, day out.
Think around corners
#LantumValues
We are an innovator in our industry. Both big and small ideas are our competitive advantage. All of us share a responsibility to challenge the status quo, think outside the box, solve problems, work creatively, and anticipate bumps in the road.
Bounce back and learn
#LantumValues
We have a thirst for life and for being the best in everything we do. We have a positive mental attitude, resilience, determination to win, and a desire to continually learn and improve.
Our diversity promise
We believe that a great workplace is one that represents the world we live in and how beautifully diverse it can be. That means we have no judgement when it comes to any one of the things that make you who you are. Everyone is welcome — as an inclusive workplace, our employees are comfortable bringing their authentic whole selves to work. Be you. All you need is a passion and a desire to be part of our mission.
Current vacancies
Like what you see? Take a look at the roles we're currently recruiting for.
A polite note to recruiters
Lantum does not accept any speculative CVs from external recruitment businesses unless we've previously agreed terms of business and have specifically requested a shortlist from you. We won't be responsible for any fees relating to unsolicited CVs.
The phone number on our website is reserved for users of our platform. If you do need to contact us, please email peopleteam@lantum.com.